What's New
Leading the New Normal – Speed, Smart & Skill
Industry watchers have observed with awe and admiration the incredible evolutionary journey of Global Inhouse Centers (GICs). Over the past few years, GICs have continued to evolve and mature at a rapid pace and earning enormous credibility equity along the way in recognition to their disruptive impact on transformation a broad range of industries. GICs have matured to become trusted enterprise transformational agents and have morphed into becoming strategic partners to reshape the future of the business. Powered with a combination of strategic capacity and capabilities, GICs are now the 'new' business-as-usual for companies. Companies supported by mature and evolved GICs benefit from the capacity aspect to keep the business lights on and on the strategic capabilities side in support of a company's response to the business of future...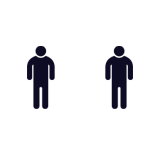 Technology of
Everything
Powered by
GCC

Co-leading
Disruption

Imperatives to Lead
the New Normal
Paul Cobban
DBS Bank
MD & COO - Technology & Operations
Mike McNamara
Target Corporation
EVP, CIO and CDO
Josh Bersin
Bersin by Deloitte
Principal and Founder
Daniel Sieberg
Senior Marketing Manager
Google
Deepa Malik
The Outstanding Speakers' Bureau
Indian athlete & Paralympic Champion
SPONSORSHIP
Leading GCCs sponsor the GCC Conclave. Sign up today and get the following benefits

Brand awareness and visibility

Connect with key decision makers

Opportunity to invite global leaders and showcase thought leadership

Content branding through authored blogs, social media outreach
Please contact Mukesh Rawat
(mukesh@nasscom.in)
to learn more about the different sponsorship opportunities and how your
company can gain from that.
REGISTRATION
The registrations is exclusively for GCCs only and NASSCOM reserves the right to accept your registration.
Special Offer (till 23rd March 2018)
Payment to be sent on or
before 24 March 2018
Member
12,000 185
NON Member
12,000 185
Early Bird Fee(till 23rd March 2018)
Payment to be sent on or
before 24 March 2018
Member
13,000 200
NON Member
14,000 215
Regular Fee (till 23rd April 2018)
Payment to be sent on or
before 23 April 2018
Member
15,000 231
NON Member
16,000 246
On-site Fee (After 23rd April 2018)
Payment to be made
at the venue
Member
18,000 277
NON Member
20,000 308
Special
Deal
5 & above registration
10% Discount on Early Bird & Regular Fee
10 & Above Registration
15% Discount on Early Bird & Regular Fee
The above cost is exclusive of Taxes.
Cancellation Policy: Cancellations must be confirmed in writing. The last date to request for the cancellation is 6th April 2018 with 75% refund. 25% of the fee would be withheld as processing fee at any given point of time. Substitutions are welcomed till 23rd April 2018.

Bandstand Fort
Byramji Jeejeebhoy Road
Bandra West
Mumbai, Maharashtra 400050
Tel: 022 6668 1234
HELP PROMOTE
Leading GCCs sponsor the GCC Conclave. Sign up today and get the following benefits