How Human is "Human Capital Management"
How Human is "Human Capital Management"
Human capital is truly the wealth of any organization, and putting a system into place of strategic human capital management is essential to the continued success of a business.
Strategic human capital management (HCM) is a people-focused approach to HR that unites all aspects of the employee lifecycle-from recruiting and onboarding, to payroll and benefits, to workforce and performance management and finally separation.
This session will challenge HR practitioners to think about Human Capital Management strategically, and find answers to the following questions:
What are key dimensions of HCM?
Which of the dimensions can be digitalized?
How AI, machine learning and bots will help provide analytics to manage key HR functions?
What will be the role of CHROs in the digital world?
What are the skillsets required for HR to stay relevant?
How does gig economy contribute to the way we measure and manage HCM?
How human capital index can directly lead to improvement in valuation of an organization?
Profiles for whom the session will be useful
HR Heads of Organizations
HR Sub-Function Heads
Directors, AVPs, VPs GM-HR
Business Leaders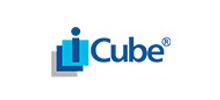 Date and time
Thursday, January 24
th
,2019 - 10:00 am- 12:00 pm
venue / address
NASSCOM Headquarters, Plot 7-10, Sector 126, Noida
Registration
The Session is free for NASSCOM members to attend, but prior registration is Mandatory,
Click Here
to registration.