Built to be Bought
Having your company bought out by an industry giant is (almost!) every start-up's secret dream. Money, validation, growth – a buyout can deliver all of these. In Silicon Valley, young start-ups engineer themselves to become attractive targets for Google, Facebook and Twitter. In India, we are

just beginning to see more of such acquisitions happen. How did these companies become so attractive to buyers? Did they too 'engineer' themselves for acquisition?
Read more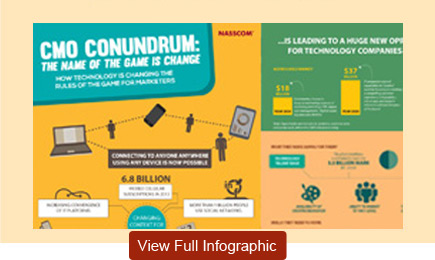 Company Showcase @ NPC Kolkata & New Delhi
The companies selected to showcase at NASSCOM Product Conclave, Kolkata and New Delhi, will automatically qualify for Jury round at EMERGE 50 Awards 2014. Don't miss this opportunity.
Read more

We encourage your posts on the community,



All about the Product: ProGen Business Solutions
Here's a strategy that has produced results for at

least one start-up: put your business users first, and concentrate on fulfilling their needs, rather than focusing on the product and then selling around it, as most big companies do. As Hyderabad based ProGen Business Solutions that plays in the Business Intelligence (BI) and Analytics space, found out to its advantage from its CEO, Rahul Sharma.
Read more

Gone are the times when just having a website was enough. Today, consumers check out its social media pages, from

LinkedIn to Facebook to Twitter. Let's take the case of Twitter, which is the second most popular social network around, after Facebook. Tweet, retweet, trending and hashtag are now part of our vocabulary.
Read more

5D Face Recognition Software
| | |
| --- | --- |
| | iod's 5D Face Recognition Software unleashes the power of 3D face recognition algorithms to process the regular 2D images |
and there by transforming them into 3D avatars. 5D facial recognition software captures the person's face from any 2D cameras like regular cameras, mobile cameras, CCTV footage, web cameras, IP cameras, etc, and then it normalizes the 2D image using 3D algorithms and stores the resultant face template in the database.
Request for a demo