Achieving Last Mile Automation through AI
Achieving Last Mile Automation through AI
As we move ahead into an Automation First era, enterprises are looking to deliver a unified RPA and AI experience that translates into radically enhanced efficiency, increased worker performance, and improved customer experience.
Register for this webinar to learn how
AI is transforming future of work
Pre-defined or Custom AI Skills can be leveraged
Automation + AI skills can be scaled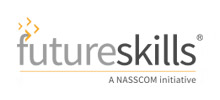 Date and time
Wednesday, February 19
th
,2020 - 02:30 pm- 03:30 pm
Registration
The session is free to attend, however, prior registration is mandatory.
Click Here to register.