Drivers of Sales Force Effectiveness
Drivers of Sales Force Effectiveness
In this session, we will discuss the factors driving the effectiveness of the sales organization. In particular, we will discuss about the five drivers of sales force effectiveness that sales managers should leverage to be successful. Practical recommendations for sales managers will be discussed in this session.
Speaker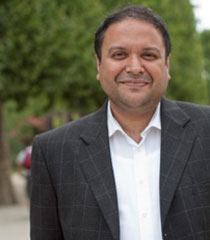 Deva Rangarajan
Associate Professor of Marketing and the Director of the Center for Professional Selling,
Ball State University
Date and time
Tuesday, December 3
rd
,2019 - 02:30 pm- 03:30 pm
Registration
The session is free to attend. However, prior registration is mandatory. Click Here to register.