Supercharging Your Demand Generation - Some Principles, Hacks & Examples
Supercharging Your Demand Generation - Some Principles, Hacks & Examples
Founder/CEOs - Are you finding your Sales pipeline like vapourware - disappearing when you touch it?
Marketing Leaders - Are you 100% sure about the effectiveness of your campaigns?
Sales Leaders - are you finding your sales tactics not able to get through inspite of your best efforts?
Hear Kingshuk talk about getting the best out of your Demand Generation irrespective of the stage your company is in or the size of your smarketing team. In this talk Kingshuk will distil his 2 decades of experience in Demand Generation into some actionable ideas & takeaways.
Why Kingshuk?
Kingshuk has been a trusted advisor, business developer, marketer & researcher with a focus on demand generation over 2 decades of experience across AWS, SAP, Gartner, Pluralsight, Oracle, IBM & now his own firm LeadStrategus.
Kingshuk sold his first SAAS product on behalf of SAP over 10 years back. He considers himself lucky to have had the opportunity of being the marketing/BD/ research employee #1/#2 at organisations like Amazon Web Services, SAP, Pluralsight & Gartner in their early days of hypergrowth.
Kingshuk's firm LeadStrategus does Demand Generation consulting, training, & outsourcing - and he will share learnings seen across multiple customers.
Recordings of the past webinars are available on YouTube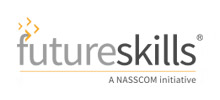 Date and time
Wednesday, January 22
nd
,2020 - 02:30 pm- 03:30 pm
Registration
The session is free to attend. However, prior registration is mandatory.
Click Here to register.