Whole Product - How to establish a compelling reason to buy your product & grow your business
Whole Product - How to establish a compelling reason to buy your product & grow your business
Here you can learn about factors other than your core product features that make you a successful product leader. These are factors that provide to the buyer or user or partner of your product a compelling reason to buy or use your product or partner with you. The simple fact is that a product works well only when some or more of other things like referrals, fun in use, supplements to use, etc. are in favour. Therefore, it is imperative for a product leader to build features that cater to those needs of users as well as the core needs. I will introduce a framework called the "Buyer Utility Map" for identifying such needs and figuring which of them is important for you to feature into your product offering. It will also help you identify early the reasons why a particular product may not work in the market, thereby helping you to improve it in time. On the side, it will present you with a structured approach to defining products, a skill that is useful for taking and giving product management interviews.
Recordings of the past webinars are available on YouTube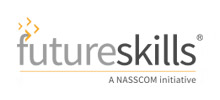 Date and time
Tuesday, February 25
th
,2020 - 02:30 pm- 03:30 pm
Registration
The session is free to attend, however, prior registration is mandatory.
Click Here to register.