Crossing the Digital Chasm: Pursuing Clarity in Chaos
Crossing the Digital Chasm: Pursuing Clarity in Chaos
The pandemic has fundamentally challenged ideologies that organizations have practiced and preached for centuries to run businesses. Several industries are facing pressure from digitally nimble upstarts or behemoths. However the crisis is giving rise to remarkable new ways of organizing and executing businesses.
In this new normal, digital is transitioning from nicety to necessity. Businesses are realising the need to have a strong digital backbone to lead from the front. An approach that would eventually help them to become a visionary while being on a path of exponential growth.
In this context, Nasscom as part of their leadership series is hosting a webinar with Namrita Mahindro - Chief Digital Officer, Aditya Birla Chemicals, Agriculture & Insulators, Rohit Kalro, Head of Advisory at ThoughtWorks India and Jaspreet Bindra - Advisor to ThoughtWorks India.
Key takeaways
How enterprises can spot key disruptions, capabilities and principles to drive strategic digital decisions.
How brands can re-engineer digital platforms that would help them build a robust ecosystem model
How C-level executives can determine a pragmatic digital course of action for the foreseeable future.
How contextual adoption of digital can help organizations build resilient business models, prioritize initiatives using intelligence driven digital investments to drive growth.
Speakers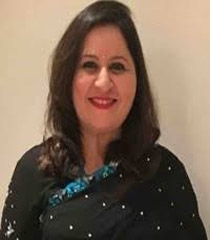 Namrita Mahindro
Chief Digital Officer,
Aditya Birla Chemicals, Agriculture & Insulators